September 14, 2022
Businesses, repair shops and battery shops across the world have utilized the NuVant EVc-30 to recondition hybrid vehicle batteries for nearly a decade. The EVc-30 creates the ability to generate a high ROI  to service providers by reconditioning old and damaged batteries.  It is simple to use and can recondition a hybrid battery pack with less than 90 minutes of labor. Reconditioned batteries also offer a solution to customers with an immediately available, high-quality, and cost-effective alternative to a new battery. And each time we bring an old battery back to life, we reduce the cost and environmental impact of mining and manufacturing new batteries.
As a leader in the hybrid battery aftermarket, A3 Global and NuVant Sytems invested in the development of the next-generation electric vehicle battery tester for EV lithium-ion batteries. The marketplace did not have the technology nor equipment to adequately process lithium-ion electric vehicle batteries, until now. Introducing the NuVant LVc-40.
Sneak Peek of the LVc-40 (Lithium)
The NuVant LVc-40 services the most common types of electric vehicle batteries. It allows a technician to identify faulty modules and cells within electric vehicles when their warranties have lapsed and the battery begins to lose its capacity. 
Like the EVc-30 (NiMH), the LVc-40 (Lithium) has 30 channels and offers 3 to 10 V operational voltage range, allowing a battery pack to be processed with only 90 minutes of labor. 
Here is what it can do:
Charge/discharge Li-ion modules and cells
Identify weak cells (voltage, Ah capacity, internal res)
Replace weak cells with balanced cells
Currently, the LVc-40 has been beta prototyped and is undergoing field testing. It will be available for pre-order purchase in late 2022 with shipments in late 2023. 
Comparing the EVc-30 and LVc-40 models
Where the LVc-30 differs from the EVc-30 is in its ability to service Li-on electric vehicle batteries. Both tools allow for 30 modules/cells to be processed a day and come with everything required to get started.
A comparison of battery types that can be serviced:
LVc-40 (Lithium) Battery Types
Tesla
ETruck
Nissan Leaf (Gen 1 & 2)
Other EV batteries (LFP, NMC, etc.)
*More to come in 2023
EVc-30 (NiMH) Battery Types
Toyota Camry Hybrid
Toyota Prius (and Prius C)
Toyota Avalon Hybrid
Toyota Highlander Hybrid
GM Tahoe Hybrid
GM Escalade Hybrid
GM Yukon Hybrid
Honda Civic Hybrid
Honda Accord Hybrid
Other HEV batteries (NiMH)
Take advantage of the hybrid and electric vehicle markets
If you want to take advantage of the market right now, battery reconditioning for hybrid vehicles is the place to be. The hybrid market is mature, and vehicles are increasingly entering the aftermarket service range. The hybrid vehicle market continues to grow year after year, and that is a trend that will continue as individuals and fleets replace their gas vehicles with more fuel-efficient alternatives. The technology is also mature enough for the aftermarket services such as battery reconditioning to provide ample revenue for businesses.
If you want to take advantage of future aftermarkets and be a first mover in the industry, consider the electric vehicle battery market.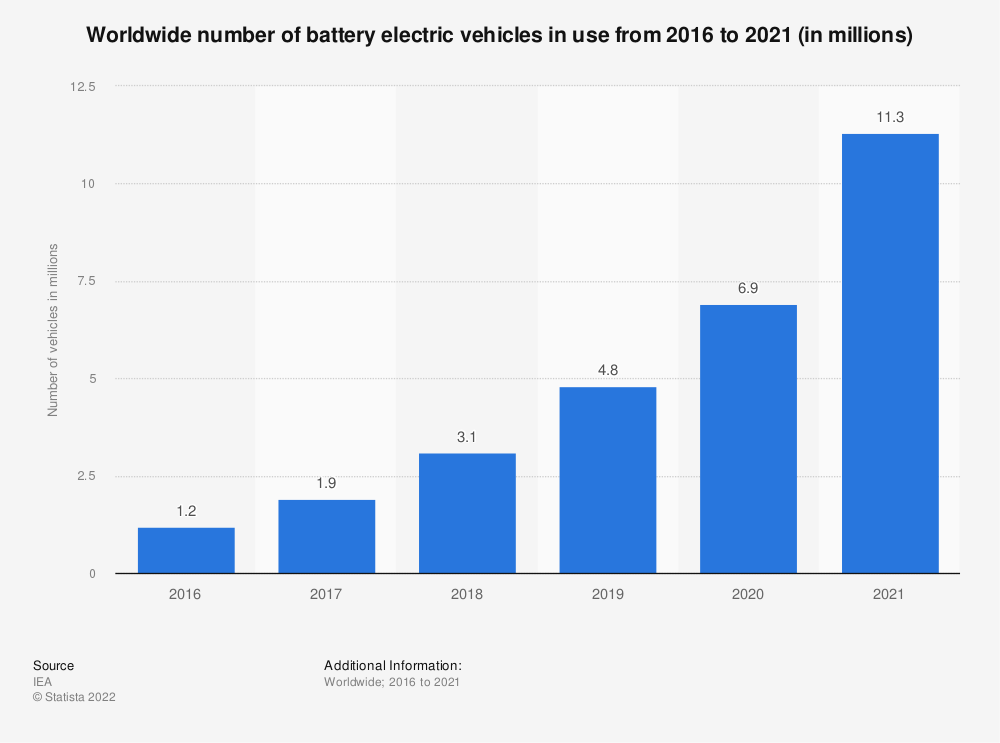 Currently, the EV battery refurbishing market is much smaller than the hybrid market simply because hybrid vehicles have been around longer and many are beyond their battery's warranty. But, now that the EV market is over 10 years old and growing quickly, the market for servicing EVs is here.
Whether you want to take advantage of the biggest market, become a leader in the growing EV market or both, it can be quite a profitable venture. All you need is the equipment and the knowledge to do so.
Nuvant provides both—offering state-of-the-art reconditioning and repair equipment for HEVs and EVs, and offering all start-up resources needed to open a business—such as training and cores.
Partner with us to bring electrochemistry to the streets! Explore hybrid and electric products here.