August 10, 2022
As the hybrid and electric vehicle market grows, many shop owners and opportunists are looking to seize the opportunity in front of them by starting a hybrid battery reconditioning business or, at the very least, offering it as a service alongside their other services.
As more countries and individuals push for hybrid and electric vehicles, the opportunity only gets bigger as time goes on. The hardest decision isn't if you should, but rather how to get started and wondering if it's a profitable endeavor right now.
Having been a pioneer in the industry, we want to help those who are interested, to get started and prosper in the industry. This post will give you the insights to get started or you can find the required reconditioning products here.
Discover if hybrid battery reconditioning is right for you
The first thing shop owners really want to know is whether or not this is going to be a profitable addition to their current shop services. Battery reconditioning requires an investment and takes time and energy. If you're going to invest in it, you will need to ensure that it is worth it for you.
Half of the battle is knowing if your area has a market for the service. Some locations are still slow to adopt hybrid electric vehicles; however, they are becoming more common even in more rural areas.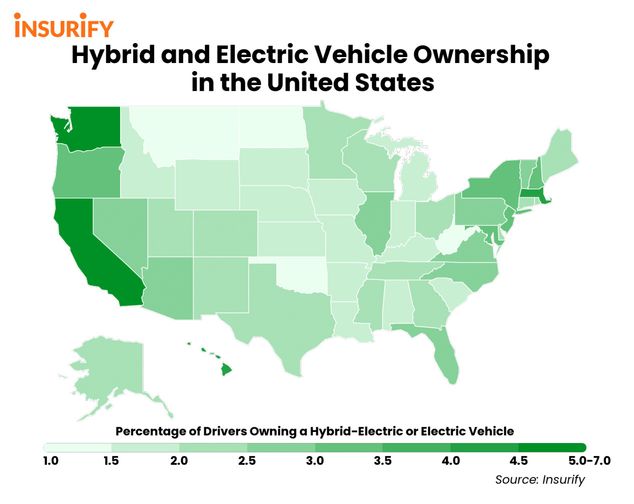 Over time, the equipment will pay for itself. Most shop owners will pay between $35,000 and $50,000 for the equipment to get started. By processing just a few packs a month the equipment can be paid off in under a year.
(Read here about the ROI of reconditioning batteries)
Additionally, shop owners can expect many of their reconditioning customers to come to them for their other hybrid repair and service needs generating additional income for the shop.
Hybrid battery reconditioning and repair can be a very profitable if it's the right fit.
Create a business plan
Knowing you want to offer hybrid battery reconditioning as a service is one thing, being able to implement it is another. To get the most out of this opportunity, it's important to create a plan as to how you will approach the new service offering.
By creating a plan, or at least considering necessary steps in the process, you can smoothly roll out the services in a profitable way while avoiding many headaches.
Here are some questions to ask yourself as you think through your plan and processes:
Who will recondition the batteries in the shop?

Do they have the skill/knowledge or is training necessary?

Will you need to hire additional mechanics?

Is this a service that you will actively promote or something to do as a service for those hybrid vehicles who occasionally come through?

What equipment is required and is there a place for it?

How will you promote your business?
Thinking through these questions will help you to start your business off well.
Experienced shop owners understand how detrimental it can be if they overextend their reach too far. By creating a plan ahead of time, you can smoothly execute your new services and earn a sizable profit without creating unhappy customers.
Establish your business
Most repair shops already have an established business. However, for those who don't already have a shop, they will need to do a few things to ensure they've established a legitimate business operation.
Procure your licenses and permits

Maintain a location

Register your business
The good news for auto body shops is that no new licensing or certifications are required to add reconditioning as a service. But as a new shop owner or mechanic, it's important to establish yourself as a legitimate business before working on vehicles and batteries.
Gain the skills and knowledge necessary for reconditioning
As a mechanic, you had to learn the various skills required to repair vehicles. As you step into hybrid battery reconditioning, you will also want to ensure you and your mechanics are properly trained on how to do it.
There are many ways you can gain the necessary skills to ensure your shop offers quality reconditioning services. Here are a few:
Training and Certification programs

Online courses and workshops

Hands-on experience
Our company NuVant Systems, offers training for those who buy our reconditioning tools. We also offer webinars to answer questions and provide continuing education for shop owners and mechanics.
The right knowledge is a necessity to properly recondition batteries, thankfully there is information available to help you get started right away.
Purchase the right equipment and supplies
To offer reconditioning services, you will need the right tools and equipment to do the work. If you own a shop already, you will likely have a lot of the basic preliminary tools; however, you will still need the hybrid reconditioning equipment.
Here is an overview of the various tools, supplies, and equipment you will need to recondition hybrid batteries.
Basic equipment you will likely already have:
Gloves

Screwdrivers

Funnels and Buckets

Drills
Equipment specific to hybrid battery reconditioning (all provided by NuVant):
Power tester

Software

Reconditioning equipment

Laptop compatible with battery reconditioner software

Hybrid battery cores

Cooling box and fan
When purchasing from NuVant, our equipment comes with everything you need, including training on how to use the equipment properly. We will also recommend other supplies or tools to help make the reconditioning process more efficient and effective for you.
Contact us for more information and questions.
How to get started with your reconditioning business right away
If you are ready to start your hybrid battery reconditioning business, then begin by purchasing the right equipment. Once you have the right equipment, you can start offering services and allowing your mechanics to get hands-on experience.
Many shops starting with NuVant's EVc-12 and EVc-30 had no prior knowledge or experience before purchasing the equipment. With the ease of use of the reconditioning equipment and the training provided by NuVant, many shops can get started nearly immediately.
Contact us when you are ready to start your hybrid battery reconditioning service. We can assist shop owners with their business strategy and provide equipment recommendations based on their needs.